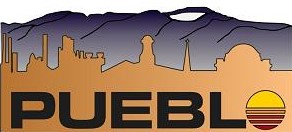 REGIONAL BUILDING DEPARTMENT
830 N Main St • Pueblo, CO 81003 • VOICE: 719-543-0002 • FAX: 719-543-0062
E-Gov Contractor Services

Online Permit System for Licensed Contractors

2016 Online License Renewal
Contractor Inspection Request
News
Holiday Schedule
Our office will be closed November 26th & 27th for Thanksgiving. We are also closed Christmas and New Year's. Please plan accordingly.
New Codes
Effective September 1st, 2015, new codes have taken effect. Please refer to this page for additional information regarding these changes. The code in effect for a project will be based on the plan submittal date (for those codes requiring plan review) or the permit date of issuance.
Online Permits updated 11/21/15
Please refer to this page for additional information regarding online permits including how to access the system.
Addressing
(Effective 8/12/2015) Addresses will be done via a written or electronic request. Please refer to the Addressing page for complete information. Addresses will be done in writing or by email only.
Licensing
If you have not renewed your license prior to 6/1/2015, you will need to start the licensing process from the beginning. Please refer to the licensing tab on top of the page for more informatiion.
Please Note: Pueblo code requires that low voltage contractors in Pueblo have a contractor's license issued by this department for work in commercial buildings.
Plan Review
(Effective 11/1/2014) Our plan submittal requirements are changing. We now will require one electronic set of plans in pdf format and one printed set.
Commercial plan Reviews must be submitted per the codes in effect as of the date submitted. Please refer to this page for code information.
(4/2015) Online plan review status is now available online. You may look up plan reviews by address on this page
Any plans that are not complete will not be accepted at the counter or online. Please check the commercial plan review checklist for detailed information on what is required.
Code Enforcement:
Please refer to the City of Pueblo Enforcement Guide regarding various types of complaints and violations.
Information regarding smoke detectors:
Please be advised that on June 28th, 2010, Pueblo City Council passed an ordinance amending the Municipal Code regarding requirements for the installation of smoke detectors for residential work that is limited to electrical installation, alterations, or repairs. 2009 (IRC Section R314.4)
What this amendment means is that for work that only involves electrical work, the use of battery-powered smoke detectors will be acceptable. The detectors must be installed in locations per the 2009 IRC.
Please refer to the ordinances on the City website for more information.
Our mission statement:
"The Pueblo Regional Building Department is dedicated to promoting and preserving building safety through professional and courteous service. The purpose of the Department is to educate the public, enforce minimum building code standards through teamwork and personal pride, and to enhance the relationship with the public and building community."