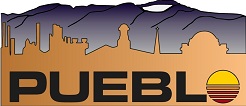 REGIONAL BUILDING DEPARTMENT
830 N Main St • Pueblo, CO 81003
VOICE: 719-543-0002 • FAX: 719-543-0062
Privacy
The Pueblo Regional Building Department is a governmental agency that is the enforcing authority of adopted major and minor regulatory codes for Pueblo County.
As such, much of the information maintained by this department is required by law to be public information and may either be found on this website or received upon request.
Certain information we collect from citizens and contractors may not be available to the public for review. This includes Social Security numbers and Credit Report Information we collect during either the permitting or licensing process.