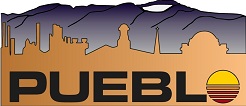 REGIONAL BUILDING DEPARTMENT
830 N Main St • Pueblo, CO 81003 • VOICE: 719-543-0002 • FAX: 719-543-0062
Permit Forms and Information
The links on the page provide downloadable information sheets and forms in PDF format.
Please note the new permit applications. There is one for contractor use and one for homeowner use. Homeowner permits can only be issued for owner-occupied single family residence properties. The fillable forms may be filled out online and printed, saved or emailed to our office (permits@prbd.com) Fax:719-543-0062.
If you wish to pay for a permit via Visa/MasterCard, please fill out the Credit Card Authorization form and include it with the application
Important- Please check with the department regarding when permits are required prior to doing any work.
Permit Applications
Plan Submittal Checklists
Fillable PDF Permit Forms -
Solar PV Forms
Miscellaneous Design Information
Pueblo City Building Ordinances. As Updated