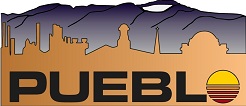 REGIONAL BUILDING DEPARTMENT
830 N Main St • Pueblo, CO 81003
VOICE: 719-543-0002 • FAX: 719-543-0062
E-Gov (post-Covid-19) Information
[Updated: 2023]
Our office is currently open to the public. Please limit to 3 visitors at a time.

For Contractors:
For The Homeowner:
Permits

Online Permits - Homeowners may use our online system to obtain the following types of permits: Gas Air test, Furnace Replacement, Water Heater Replacement, Lawn Sprinkler, Roofing Permit (note: for shingles and modified roofing only. Tile/Metal/Etc. must be done through email/fax), Electrical Service Upgrade, Electrical Reconnect. If you do not have an online account, you may obtain one using the link on the login page.
By Email - We will accept only permits not available online via email. Email us the application located here: homeowner permit application to permits@prbd.com for those not available online.
By Phone - We do not accept permits by phone. You may get them online on this website.

Inspection Requests

Online requests - For homeowner permits are available here.
By Phone - Phone requests may be called in by 8:30AM for same day inspections or any time during business hours for next day inspections.

Routing Sheets

Online requests - Homeowners may use our online system to get routing sheets for projects.
By Email - Send us the project information: Address, Project Type (e.g. New home, remodel, addition, fence, etc), owner's name, parcel # and/or legal description to permits@prbd.com. We will send you the required routing sheets within one hour during business hours.
By Phone - You may call the above information into our office and we will email or fax the routing to you.
We realize that some agencies may have extended Covid restrictions on in person visits. We are working with them through electronic means to keep projects going forward.
We are continuing to add additional services and implementing permanent features as needed. Some of the above are temporary solutions and are subject to change without notice. Please check back with this page for updated information.
What to expect when a PRBD employee needs to enter your home or business:
Our employees are taking precautions as recommended by the U.S. Centers tor Disease Control and Prevention with regard to COVID-19.
When our inspector arrives, they may ask if anyone in your home is sick and may reschedule the inspection if isolation is not possible in their opinion.
To ensure everyone's health and safety, employees may wear a mask, not shake hands and may maintain a distance of at least six feet. You are requested to do the same.
Our employees may wear personal protective gear, such as gloves, safety glasses or coveralls. They may also use disinfecting wipes and hand sanitizer.
Office Hours: Monday-Friday 7:30 AM to 4:30 PM
Closed: Dec. 26th in observance of Christmas, Jan. 2nd in observance of New Years Day, Memorial Day, July 4th, Labor Day, Thanksgiving + Friday