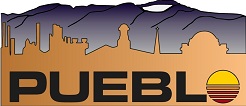 REGIONAL BUILDING DEPARTMENT
830 N Main St • Pueblo, CO 81003
VOICE: 719-543-0002 • FAX: 719-543-0062
About Pueblo Regional Building Dept
The Pueblo Regional Building Department is a quasi-governmental agency that is the enforcing authority of adopted major and minor regulatory codes for Pueblo County and is governed by a commission and boards that are made up of civic minded individuals that are appointed or elected by various government entities and building trade representatives.
Staff
Click Here to put a face with the staff here at Regional Building. We realize that it isn't always easy getting a hold of some of us so feel free to send us an email regarding any questions or even comments that you might have.
Jurisdiction
All of Pueblo County falls within the jurisdiction of the Pueblo Regional Building Department. This includes the City of Pueblo, Pueblo West, Beulah, Colorado City and all other communities that are located in Pueblo County. The corporate limits of the town of Rye, State owned and Federal owned property are excepted.
Business Hours
The Pueblo Regional Building Department is open for business from 7:30AM to 4:30PM Monday through Friday, except certain holidays. For your convenience, an answering machine is available during non-business hours to leave messages, request inspections, etc.
Office hours for Inspectors are typically from 7:30AM to 8:30AM Monday through Friday, or by appointment.
Inspections are normally done between 8:30am and 4:30pm, Monday through Friday. Inspections requests that are called in before 8:30am will generally be done the same day.
If you have any issues with the operations of this department, please fill out and return
this form
.