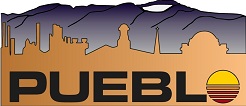 REGIONAL BUILDING DEPARTMENT
830 N Main St • Pueblo, CO 81003
VOICE: 719-543-0002 • FAX: 719-543-0062
Job Listings
Open positions listed below
Building Official - Open until 8/24/2022




Building Official

Job Title:
Building Official
Department:
Administration
Reports to:
Pueblo Regional Building Department Commission
Classification:
FLSA Exempt
Current Pay Scale:
$90,000.00 to $135,000.00 annually.
However, initial salary is subject to negotiation commensurate with qualifications and experience.
Job Type:
Full Time
Current Benefits:
The current available benefits include medical, dental, vision, paid vacation, sick leave, and retirement plan.
Download Full Description Here

Position Summary: Chief Executive and administrative officer of the Department. Performs responsible supervisory, technical, and administrative
work in support of the Department. Work involves securing compliance with established state codes and local City and County Ordinances
governing the following areas of the building trades: Building, Mechanical, Plumbing and Electrical. Requires Bachelor's degree in engineering,
architecture or a construction related field or at least 6 years experience in code enforcement and construction experience; or any combination
of related education and experience (code enforcement and construction) which provides the required knowledge, skills, and abilities.

Must possess appropriate valid driver's license issued by the state of Colorado,
possess or obtain ICC building official certification within six months of date of hire and must be resident of Pueblo County within six months of
starting employment. Prefer experience with a public or private entity which involved the management of all or a significant portion of the entity
employees, preparation and management of a budget, the identification and resolution of entity problems, and oral and written communications to the
public or customers regarding entity issues.

Also prefer experience with a public or private entity which involved residential and commercial construction requiring the interpretation and
application of building codes, resolution of building code issues and oral and written communications with building, municipal and county officials.



---
We are an Equal Opportunity Employer.
Please note that we do not accept unsolicited applications or resumes, except for specific positions that are open.
If there are no positions listed above, please do not submit an application as it will not be kept.
Employment Documents: Please return in office or email to careers@prbd.com